Odd Fellows and Rebekahs Rose Float Tickets and Memorabilia
To order tickets, collectables and other memorabilia online, please select the item(s) you want from one of the pop-up menus below. You can change the quantity of the item in the PayPal shopping cart. Shipping and handling (S&H) charges will appear in the PayPal cart. For current year items, simply leave the year field blank.
Availability of items related to previous floats (e.g. pins and pictures) is very limited. Please email the float committee before ordering previous float items to verify that the item you want is available. When ordering previous float items, be sure to enter the year you are interested in before clicking the Add to Cart button. If an item is not available your payment will be refunded.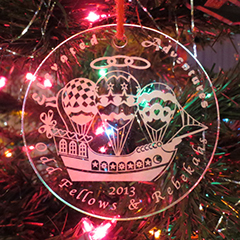 Collector's laser engraved xmas tree ornaments, very limited supply, only about 100 per year. Please contact us for availability before ordering.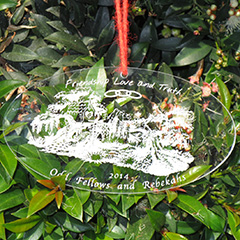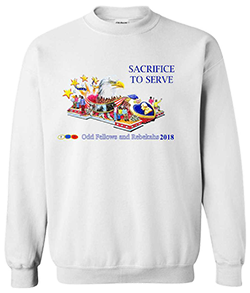 (Very limited availability, almost sold out, please email to determine if your size is available before ordering)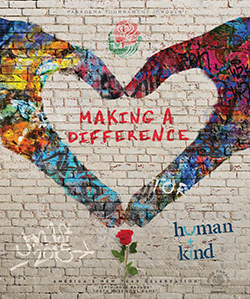 Orders for fewer than 25 programs are charged at the individual rate.
The Pasadena Rose Parade program illustrates all the floats in the parade, the equestrian units, the Bands, and volunteers involved in the parade. Your personal copy of the 2015 Pasadena Rose parade program will help you to more fully enjoy the parade as it happens with pictures and information about each entry.